Straightforward Service that's Easy to Navigate
We make choosing and installing stone countertops and other home stone features fun and simple—so you can feel confident in your choices and enjoy the results. That's why our process is designed to fit your needs every step of the way.
During your consultation, you'll meet your personal project manager so you know exactly who you're working with. We'll walk you through the many stone products we offer and help you decide on the option that best fits your style, preferences, and budget. Don't forget we have all the flooring and backsplash finishing options you will need as well!
We shoot every kitchen, bathroom, and outdoor kitchen with an LT-55 laser template machine to help create a perfect countertop custom-fitted to your cabinetry. We provide detailed quotes ahead of time so you can fine-tune your project, and approve it before work begins.
Schedule your installation.
We'll contact you to confirm all the details of the project. Once the installation is scheduled, we'll perform the work and keep the worksite clean so you can relax and enjoy the final results.
Laser Template vs Stick Templates
Get more precise, quicker, cleaner results with our laser template
We template every top for your home with our LT-55 Templator, and then have each countertop proofed for errors before we head to the saw. Traditional stick templates require unnecessary cutting and mess onsite. Our process removes unnecessary human error and a quicker turnaround for your project's completion.
Fabrication Overview
After we template your space and schedule your install date, you are invited to visit our Tulsa fabrication facility and hand select your slabs. Our project coordinator will confirm all your sink and faucet selections, and we will move your project into production.
Next, our saw operator will vein match each piece of your project with our state-of-the-art BACA robotic saw and water jet. We will cut your material per your personal laser templated kitchen or bathroom before we complete your countertop with your selected edge profile.
Your countertops then move to our Northwood CNC Router for your selected edge to be routed into your stone selection. Your finished tops will be inspected by one of our fabricators, ensuring a clean, high-end finish.
After the tops pass our QC inspection, we will carefully pack and ready them to go out on one of our trucks for installation.
Edge Options
Countertop edges create an attractive finishing touch to create a polished look and feel for your kitchen or bath. Choose from a variety of countertop stone edge styles to fit your style and architecture.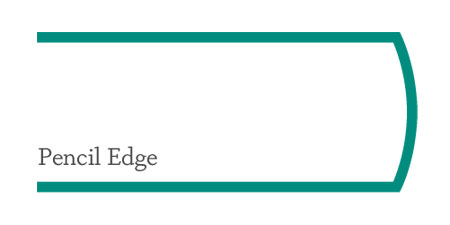 Pencil edge
Slight angular edge that rounds into the stone countertop, and works well in contemporary kitchens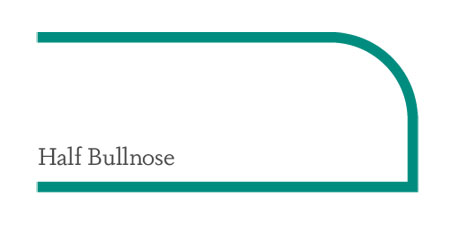 Half bullnose
Gentle, curved style that is round on top and flat underneath, perfect for cooking areas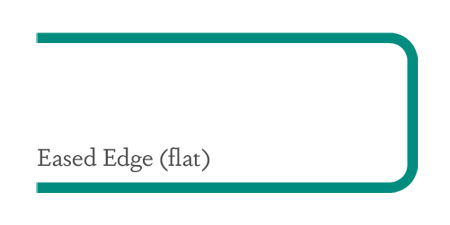 Eased edge (flat)
Soft, understated square edge ideal for tight, narrow spaces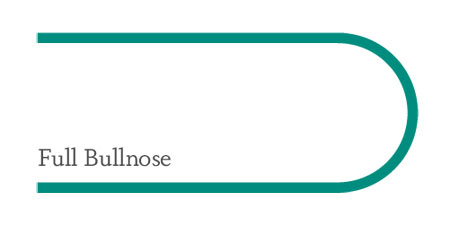 Full bullnose
Sophisticated curved edge that is rounded on both top and bottom, attractive in both traditional and modern spaces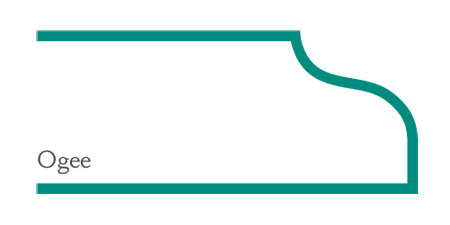 Ogee
Eye-catching S-curve design that's popular for natural stone countertops, best in large, open kitchens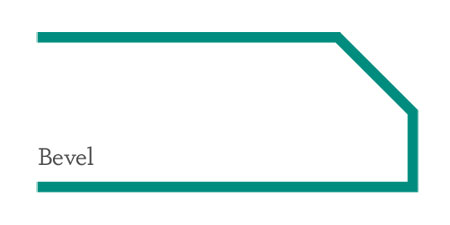 Bevel
Lovely, 45-degree beveled edge that lends a finished look to any surface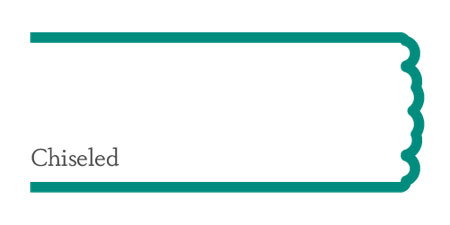 Chiseled
Rustic, natural, hand-hewn style that adds an elegant, unique touch to any stone surface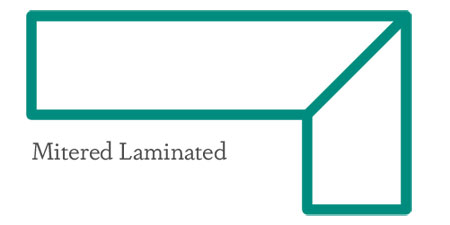 Miter
Creates a seamless edge between countertop and other stone slabs, ideal for creating a waterfall panel